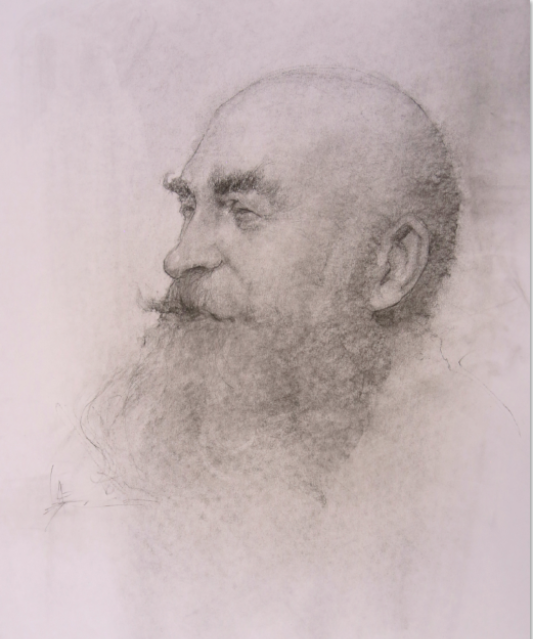 Advanced Lift-Out Techniques
Explore the power of lost and found edges in this awesome portrait demo by Josh Clare. Establish your mid-values from the beginning and use dancing lines to add in the darks without overworking the piece. Using a technique called the "lift-out" on the mid-tones, you and Josh will pop out the highlights as the finishing touch to your work. Don't underestimate this approach, as its use of hard lines and sharp edges convey more sensitivity in the piece while still drawing from a powerful spirit. ( 1+ hours)
Meet your instructor
Josh Clare
Josh Clare grew up drawing and was rarely without a pencil and paper, but it wasn't until he began studying art at BYU-Idaho that he began painting. That first oil painting class included a trip to the galleries in Jackson Hole (his first visit to an art gallery or museum) and completely changed the course of his life.
Josh has been supporting himself and his family with art since 2007 after graduation and he thanks God every day for that remarkable blessing. He figures that if he can paint all day, every day, for the next 20 years, eventually he'll paint something pretty decent.
BFA Illustration Brigham Young University Idaho
Hawaii State Purchase Award Maui Plein Air Painting Invitational Hawaii 2020
1st Place Logan Summerfest Plein Air Competition Utah 2017
1st Place Artists' Choice Art on the Green Wyoming 2017
Don't let learning be a pain with my engaging and interactive online courses designed with personalization in mind.
\Learnworlds\Codeneurons\Pages\ZoneRenderers\CourseCards
\Learnworlds\Codeneurons\Pages\ZoneRenderers\CourseCards
Is Character Design For You?
Learn more about what it takes!