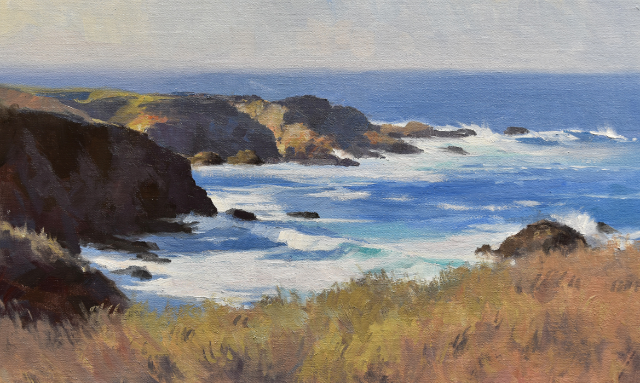 Big Sur Seascape
Composing the perfect seascape starts with identifying your ideal value range. John kicks off this far-reaching demo by breaking down his reference photo into its distinct values, pulling out the unique relationships between values and colors. Join John and practice at his side as you paint this vibrant coast to life using the principles of shapes and movement. Finally, you'll see his three phases of painting, including valuable lessons of focal areas, planes of nature, and more! ( 3+ hours)
Meet your instructor
John Cosby
As a painter John travels extensively painting what he sees and feels. Bold use of color and an energetic brush stroke combined with the truth of the place is what you will see and feel when viewing a painting by John.
St. Markus Institute of Art
1st Place Plein Air in the Park California 2011
1st Place Heritage Art Show California 2007
2nd Place Casa Romantica California 2007
Don't let learning be a pain with my engaging and interactive online courses designed with personalization in mind.