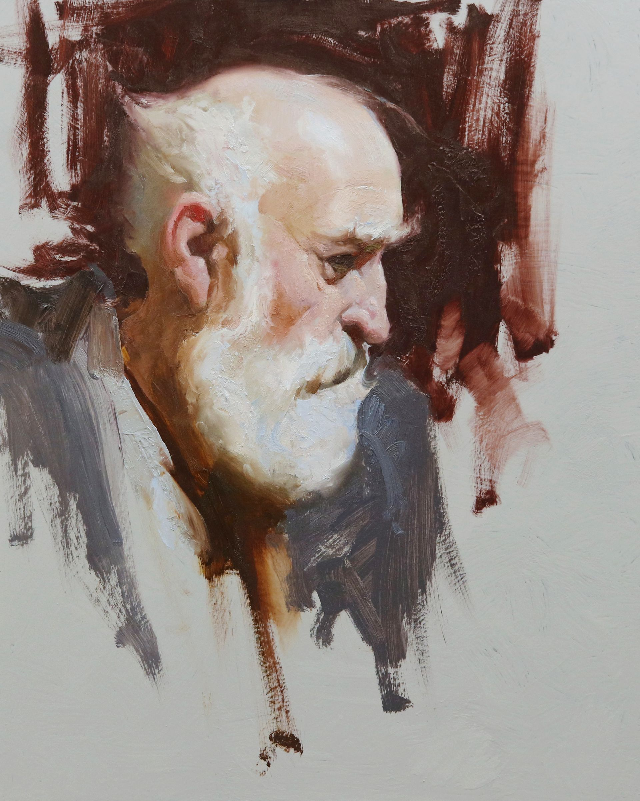 Retain Likeness in a Turning Form
Disproportionate features and inaccurate shapes are just two of the missteps common to beginner's side profiles. Thankfully, Albin is here to help steer you away from these pitfalls and toward solid improvements. Build stronger forms around the head, make the best use of the available negative space, and turn the form in your subject. Watch as your artwork transforms from flat to 3D right before your eyes! ( 2+ hours)
Meet your instructor
Albin Veselka
Born in 1979 in Wyoming and living most of his life in Idaho, Albin's interest in art came at about six years old. He is very grateful to his parents who were instrumental in encouraging his interest and development in art even when resources were scarce.
Albin credits the knowledgeable and student oriented faculty of the BYUI art department for giving him "the tools all representational artist must have to open the door to communicating in the visual arts". Early in his career he also received direction which helped him break into the gallery scene while he was a college student. Since then he has continued in developing and have been blessed to receive recognition and honors that have aided his progress.

Brigham Young University Idaho 2006
OPA Western Regional Award of Excellence
Gold Medal at OPA Western Regional Show
2nd place Oil Painters of America National show Plein air competition in St. Augustine Fl. 2015
To view all of Albin's awards and honors please visit his
website
.
Don't let learning be a pain with my engaging and interactive online courses designed with personalization in mind.
\Learnworlds\Codeneurons\Pages\ZoneRenderers\CourseCards
\Learnworlds\Codeneurons\Pages\ZoneRenderers\CourseCards
Is Character Design For You?
Learn more about what it takes!