Ever feel like you're stuck in a painting rut? Frustrated that you can't seem to get the finish you want from your paintings? Do you look at other artists' work and daydream about painting like they do?

You're not alone.

And what's holding you back might be…..you.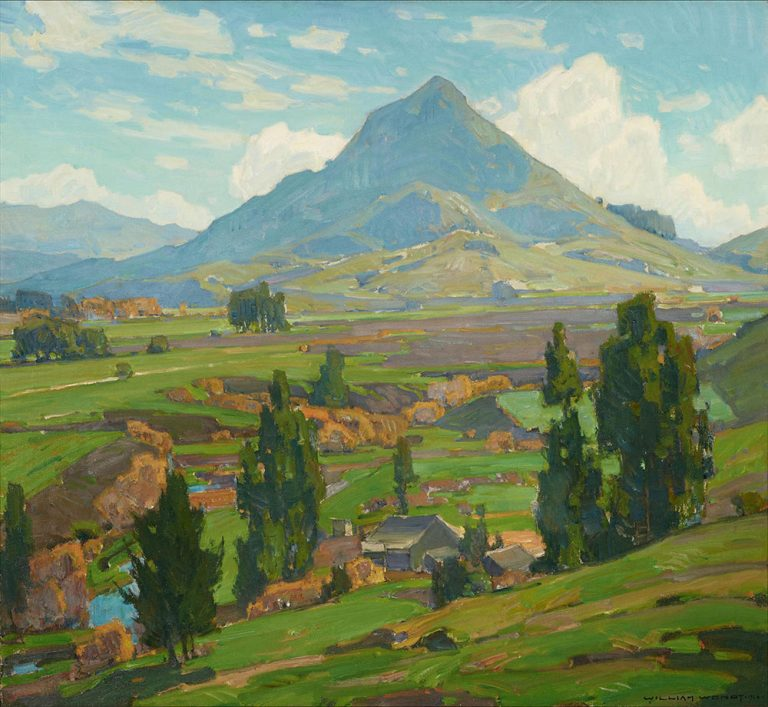 Blockade Ahead
After my first ten years of painting, I was seeing some success from my efforts. Galleries were carrying my work. My consistency at producing what I thought were decent paintings was improving. I had achieved enough skill that I felt like I could bring each painting to a refined finish. I could smooth out the brushstrokes, soften the edges, clean up all the messy areas. I could take my paintings to a more careful finish than ever before. So I would refine them. And refine them.
Before long, I was refining my paintings to death. The joy that painting gave me was getting lost in the process. I was stuck in a painting rut and didn't know how to find my way out.
Turning Point
Around that time I caught the final day of a
William Wendt
exhibition at the
Laguna Art Museum
in California. Wendt (1865 – 1946) painted landscapes and this show had dozens. Many were large-scale works, big enough to be enjoyed from the next room. And even from that distance, they all looked like paintings. His blocky style wasn't refined like mine. And I loved it.
Wendt would outline some of his shapes. He used obvious directional strokes to define form. His trees, rocks and clouds are almost architectural in their blocky handling. The style Wendt had developed resonated with me on a deep level. I wanted to paint like that.
I remember leaving that show determined to give myself permission to explore the stylistic ideas I had just seen. In fact, you might say that Wendt gave me permission. Seeing what he had chosen to do in his work made me realize that I was the only one keeping me from
exploring a style
that resonated with me. I was the reason I was stuck in a painting rut.
Freedom!
My next batch of paintings took on a new direction. Focusing on being creative in my stylistic choices freed me from feeling like I had to refine everything so much. And my excitement for painting had returned!
But in the back of my mind I was a little worried that I was just ripping off another artist's ideas….
The Best Part
In the midst of that worry, one day I was looking at my older paintings from the first few years of my development. And I found something amazing. In those early paintings I saw glimpses of the stylistic qualities Wendt was using. There were hints of directional strokes, broken brushwork, even outlining.
I discovered that the reason Wendt's paintings resonated so deeply with me was that I already had some of those stylistic tendencies. I hadn't even consciously realized they were there. So that discovery gave me confidence that I could
explore those stylistic ideas
without feeling like I was just stealing ideas from another artist.
Next Steps
Are you finding yourself stuck in a painting rut? Let yourself out! It might take some inspiration from another artist. It might take some experimentation or a time investment in learning new techniques. But give yourself permission to paint the way you want to paint.
\Learnworlds\Codeneurons\Pages\ZoneRenderers\CourseCards
Is Character Design For You?
Learn more about what it takes!