I love browsing art auctions sites. I find new artists and often get to see new images of works from known artists. Also, the quality of the captures is getting better and bigger! Sotheby's recently had an auction of select works from Europe (Part 1 and 2) and there were many killer works in the show. I wanted to highlight a few for you.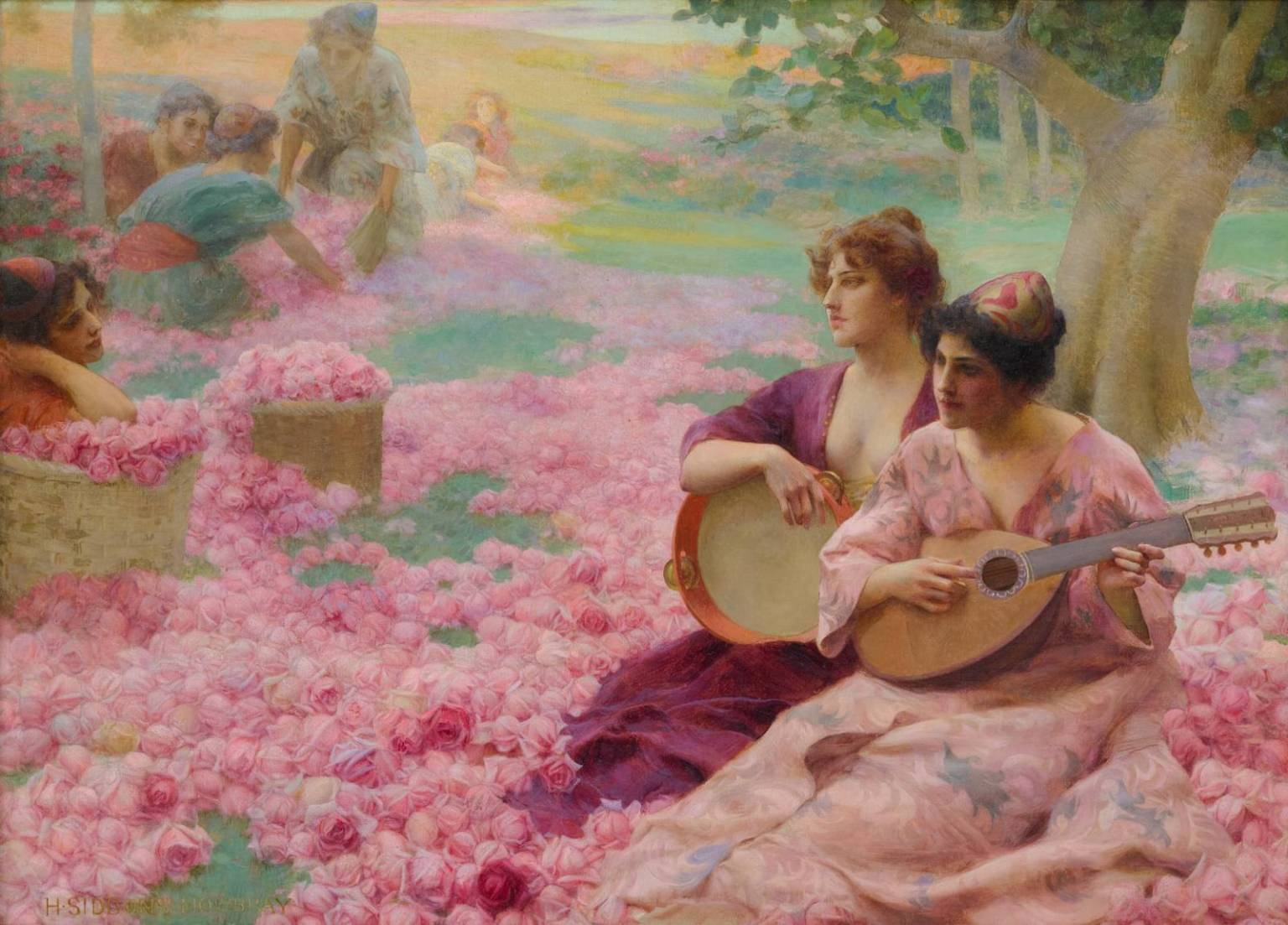 Henry Siddons Mowbray
American
1858 – 1928
The Rose Festival

I love the palette of this painting. The bright and airy pastels setup the few points of darker values and contrast perfectly. I also love how the range of contrast so quickly narrows as the scene moves into the background. It's like there is 40 miles of atmospheric haze in the space of about 30 feet. It's beautifully designed and executed.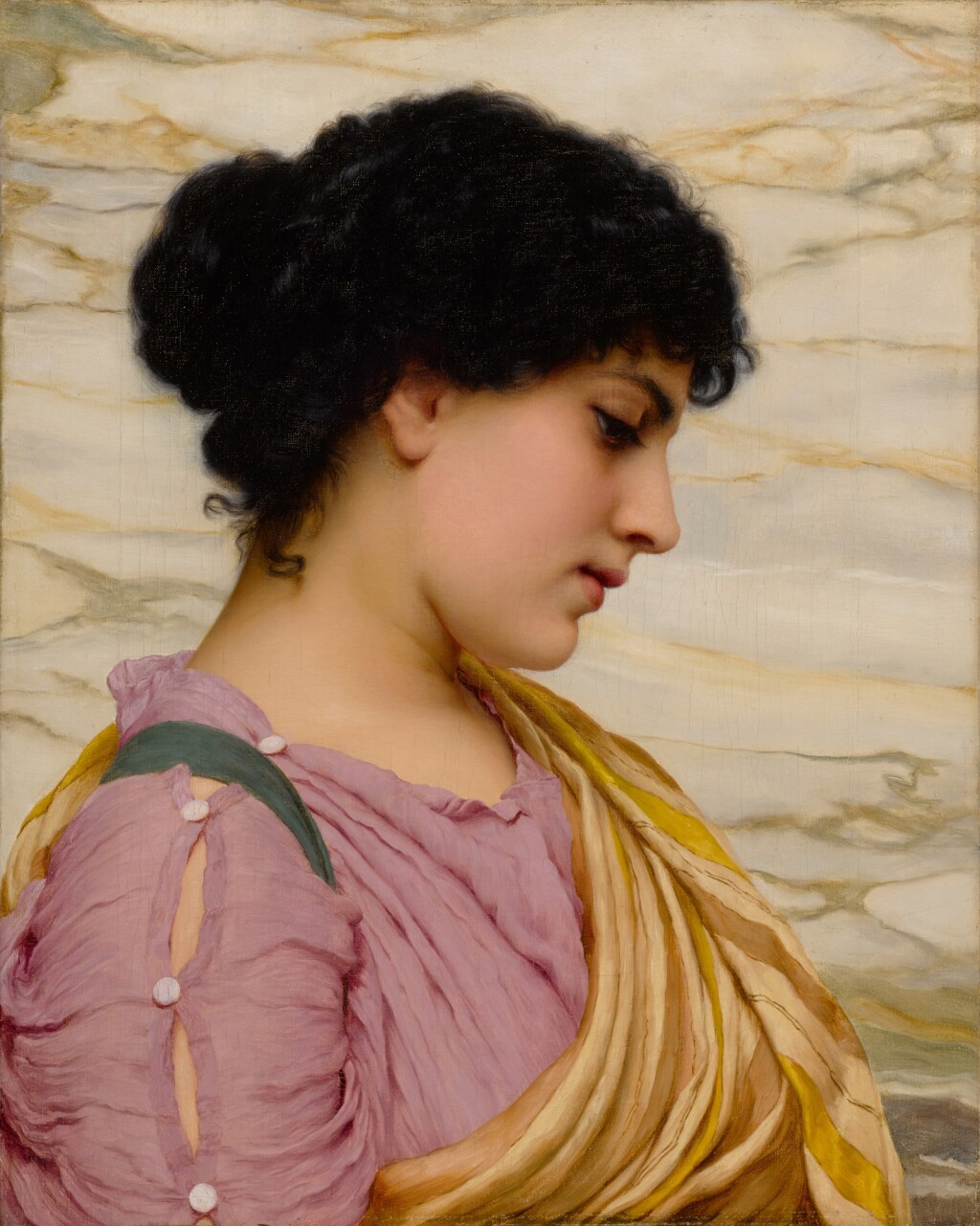 John William Godward
British
1861 – 1922
Contemplation

I love Godward's work, even though in my opinion he wasn't always the best artist. He was, however an incredible technician and craftsman. I love seeing his surfaces and he added a lot of beautiful works to the world. Something that I find very admirable. The fabric and subtle transition in the flesh on this one are worth admiring!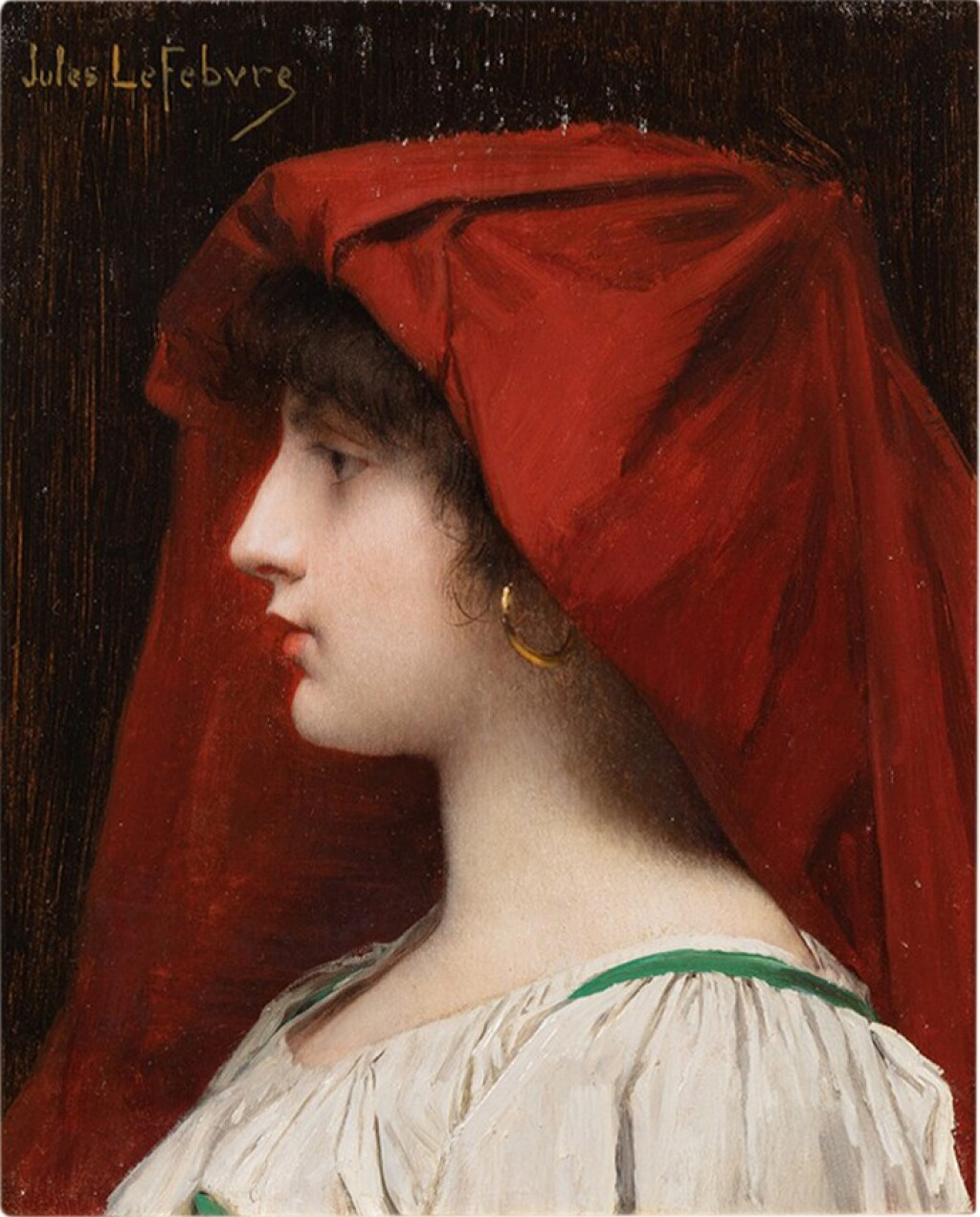 Jules Joseph Lefebvre
French
1836 – 1912
Graziella

Every time I see a Lefebvre, I see something that inspires and uplifts me. There is a sense of realism in his work that I love, but it is paired with a great stylized and aesthetic. I love the hot aura he uses to transition the profile into the red cloth behind it. There is also a distinct sense of the line paired with the strong shapes that I find very appealing.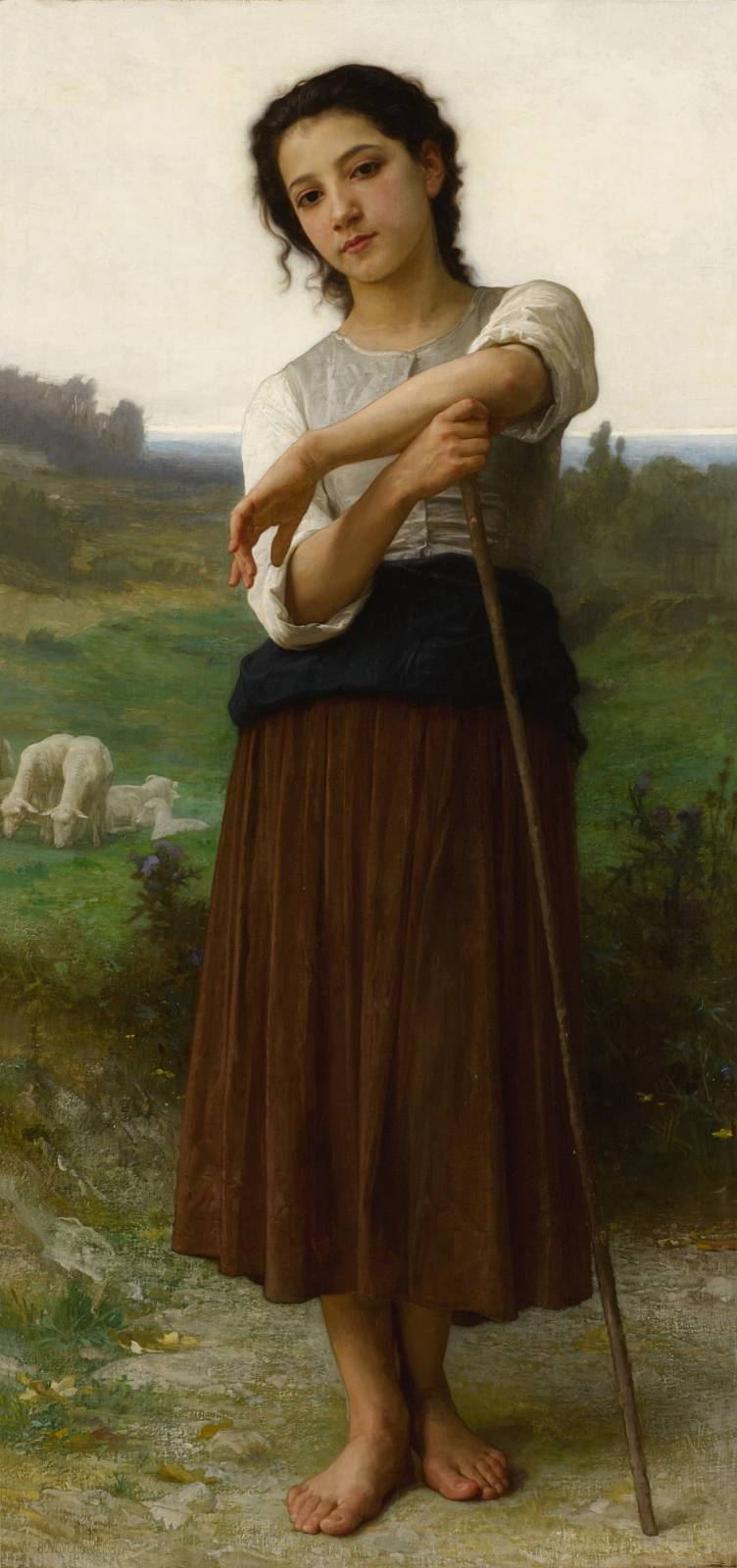 William-Adolphe Bouguereau
French
1825 – 1905
Jeune bergère debout

Mmmm, Bouguereau! I love all the variety of edges in this painting. The lower chroma flesh and background creates such subtle and beautiful shifts in color, value and temperature. Little design touches like having her torso on the right side blend into the background, then separate at the hips only to merge back into the background again where the dress is the same value as the dark plant behind her. This arrangement of shapes and values is no accident. We know from his sketches and value and color studies that it was all worked out before moving into the final piece. Add in incredible draftsmanship and handling of paint and you get a very strong example of what William Bouguereau is so admired for.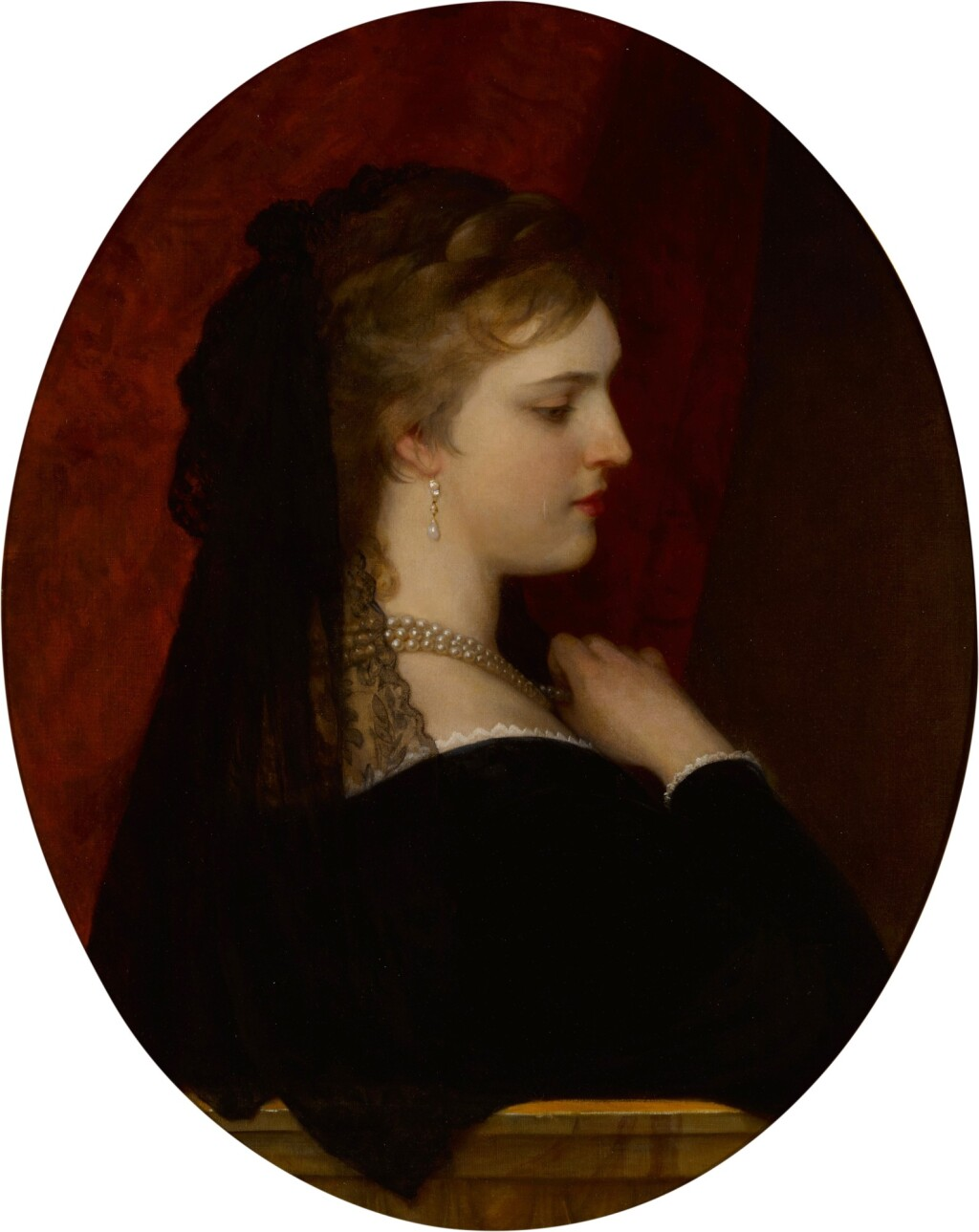 Eugen von Blaas
Austrian
1843 – 1931
Venetian Lady

Ooh, this one is beautiful! It is also a painting I had not seen and quite different from the great body of work from von Blass. What a great surprise! Her complexion is gorgeous and the dark range of values is handled so well. If you take this image into photoshop and eyedropper the flesh, you might be surprised at how dark it is. Look at the great gradient and falloff of light from her forehead to her chin. I also love the shift in the color on the nose from the warm cremes of the bridge to the rosy tip of the nose and similar colors in the cheeks. The hand is also painted in a simplified way, but so much is conveyed. I wish von Blaas had done more portraits like this. His genre paintings are great, but this really feeds me.

I hope you enjoyed these highlights! Go and browse the rest of the catalog and if you're inclined, let me know what stood out to you in the auction!

Howard Lyon