I recently taught a little workshop in my studio and the focus of it was generating stronger compositional studies. As a part of that, we focused a lot on taking better photos. After the workshop, I put together a list of the gear I used during the workshop and I thought I would share it here as well: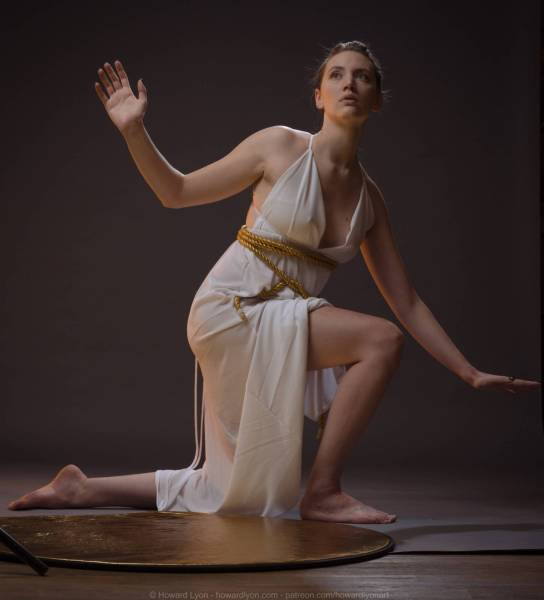 Cameras
My camera has been updated to the Sony a6600 now but the model I have, which is older, is the Sony a6500. The a6400 is also a wonderful camera. The big advantage of the a6600 is that it has in-body image stabilization which will let you take better handheld shots in lower light when not using a tripod or a flash. It also has a better battery giving you twice as many shots.
Sony a6600 – https://amzn.to/3FjZS6H
Sony a6400 – https://amzn.to/322zFLu
Both of these cameras are crop sensors (APS-C) if you want to get recommendations on a full-frame camera I have some recommendations. Your price will start closer to $2000. I have mostly Sony gear, but I have shot with both Canon and Nikon. You can't go wrong with either of those. Fujifilm and Pentax also make some nice cameras. I have found that the Sony system works really well for me and when I bought my camera the a6500 was the perfect combination of size and performance for the money. I have just upgraded to the Sony a7 IV but it hasn't shipped yet. I will do a post/review of it when I receive it.
Lenses
You'll also want protective UV filters for any lens you get. They are cheap, by comparison with your lens, and can save your lens with a drop or from things damaging the lens itself and they are one more barrier to dust working its way into your lens.
Sony SEL5018 50mm 1.8 – https://amzn.to/3osUrLL – This is a fantastic lens. Great, versatile focal length. You can use this for photoshoots, portrait, capturing artwork, photographing in museums and landscapes. It it very sharp. If you only bought one lens, I would get this one.
Filter – 49mm – https://amzn.to/3DiKnuW
Sigma 24-70 f2.8 Art – https://amzn.to/3nb1xFf – This is the lens I had on my camera for most photoshoots. Excellent quality, fast focus and opens up to a large aperture handy for lower light. Very sharp all around. This link also comes with a LaCie 1TB external drive and SD card. Nice products and value.
Filter – 82 mm – https://amzn.to/3qCZU5e
Sony SEL90M28G – https://amzn.to/3owDQGQ – this is a great lens if you are wanting to take close-up photos of bugs, flowers or your art. Macro lenses are made to have a very small minimum focus distance. It can also take great portraits and really whatever you're wanting to capture.
Filter – 62 mm filter – https://amzn.to/3kBNnv0
Flashes
Neweer 2 light kit – https://amzn.to/3Fj52zx – Includes reflectors, stands and softboxes. I haven't used this exact kit, but I have used this brand and would give it a try. Also comes with trigger and remote
Neewer portable 2 light kit – https://amzn.to/3DgGeb9 – This is the kit I have and this one comes with umbrellas and softboxes as well as the triggers and remote for your camera. Does not come with stands.
Stands for above kit – https://amzn.to/3Fj52zx
Color gels for the Neewer lights – https://amzn.to/3wPuvh5 – I would recommend getting the Paul C Buff (link below) gel holders for these and cutting them to fit. It will prolong their lifespan.
Paul Buff Lighting setup (a little more rugged lights, more pro-level gear, albeit entry-level)
Additional gear
Tripod
Trigger Grip Tripodhead – https://amzn.to/31RvF08 – this looks just like the one I have, but a different brand name
5 in 1 photo reflector disc – https://amzn.to/3DlpSOj
Small rig Magic Clamp and ball head – https://amzn.to/3Dkn0kE – These are the clamps that I use to hold the wings and horns and whatever else I need to hold in place.
Dual camera mount tripod bracket for mounting the Magic Clamps – ​https://amzn.to/3cegj86 – You'll also need a couple of wingnuts from the hardware store to go on the bottom of the bolts to secure them. Something like this: https://amzn.to/3ccNSau
Brushes
Essential Set – https://www.rosemaryandco.com/howard-lyon-essential-set?u=138ed1
Companion Set – https://www.rosemaryandco.com/brush-sets/howard-lyon-companion-brush-set?u=138ed1
Paint Gear
Gamblin Varnish Brush – https://amzn.to/3DbRi9j
Gamblin Gamvar Gloss – ​​https://www.dickblick.com/products/gamblin-gamvar-varnish/?fromSearch=%2Fsearch%2F%3Fq%3Dgamvar%2520gloss
Winsor & Newton Giffen Alkyd White – https://www.dickblick.com/items/winsor-newton-griffin-alkyds-titanium-white-200-ml-tube/ – Super fast drying white. I like this for when I need my painting dry the next day
Oleogel – fantastic medium for glazes and oiling out an area that is sunken in – https://www.naturalpigments.com/oleogel.html
Lead Alkyd Ground – https://www.naturalpigments.com/lead-alkyd-ground.html#:~:text=Rublev%20Lead%20Alkyd%20Ground%20is,rigid%20supports%2C%20such%20as%20hardboard.
Artefex – Beautiful painting panels – https://www.artefex.biz/
BEVA Film for attaching linen – https://www.talasonline.com/Beva-371-Film
For the ACM panels, I have used OmegaBond, DiBond, Alumanate and Alumalite. The last one is the thicker, 6mm corrugated panel. The others are the solid core 3mm panels
ArtFix linen – https://www.jerrysartarama.com/artfix-belgian-linen-canvas – I love the 84C. EXPENSIVE, but nothing else like it.
Programs I use
Blender – free and for Mac or Windows – https://www.blender.org/download/
Procreate – for iPad
Photoshop
Lightroom
Nomad Sculpt – for iPad – for sculpting 3D models. I use this with Blender. I make the simple model in Blender and then import it into Nomad to sculpt it.
Thank you! I hope that you found this useful and that it opens up some other tools for you to use in your own artistic efforts!
Howard Lyon
\Learnworlds\Codeneurons\Pages\ZoneRenderers\CourseCards