Casey Childs
My process is never exactly the same, and really depends on what I'm painting.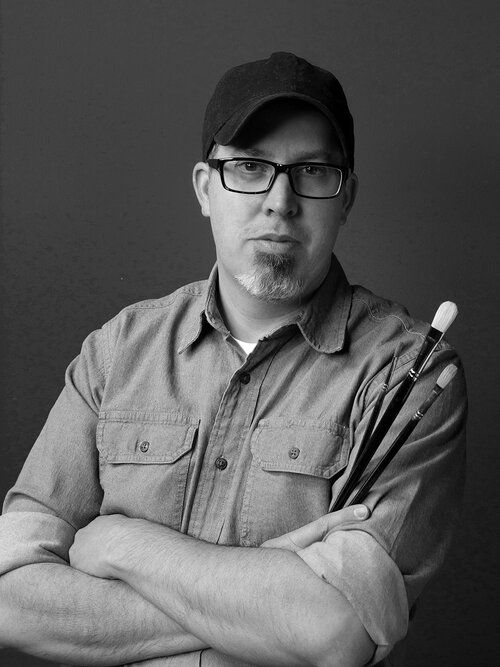 My work as a whole encompasses an exploration of the human experience. My interest in the people around me comes from the idea that we look at people every day, but we never really stop to SEE them. In every painting I strive to capture the beauty, variations and complexities of the human form. The goal of my portrait work is to capture the soul of the individual–not just their likeness.
I'm inspired by the figurative works (to name a few) of Sargent, Fechin, Thayer, Caravaggio and John Giarrizzo. John, my art professor at Northwest College, instilled in me a great love of art and an immense desire to create it. His work and ideas have found their way into mine.
I see my work as a self-portrait in that the subjects of my paintings are all a part of me, each painting a learning experience and an exploration of myself as an artist.
Casey's Website
\Learnworlds\Codeneurons\Pages\ZoneRenderers\CourseCards
September's Bundle of the Month
Gouache Series | Light with Jeremy Duncan
NOW $50
($50 savings)
New Mentorship available!
Advanced Tiffanie Mang Mentorship