Brooklyn Walker is a talented character designer who has worked on several popular animated series with Netflix Animation Studios, Nickelodeon Jr, and Sony Pictures Animation.

Brooklyn's work is known for its diversity and inclusivity, with a focus on representing characters of all shapes, sizes, and backgrounds. Her designs often feature excellent gesture, storytelling, intricate details, and expressive facial features that help bring the characters to life on screen.
Get to Know Brooklyn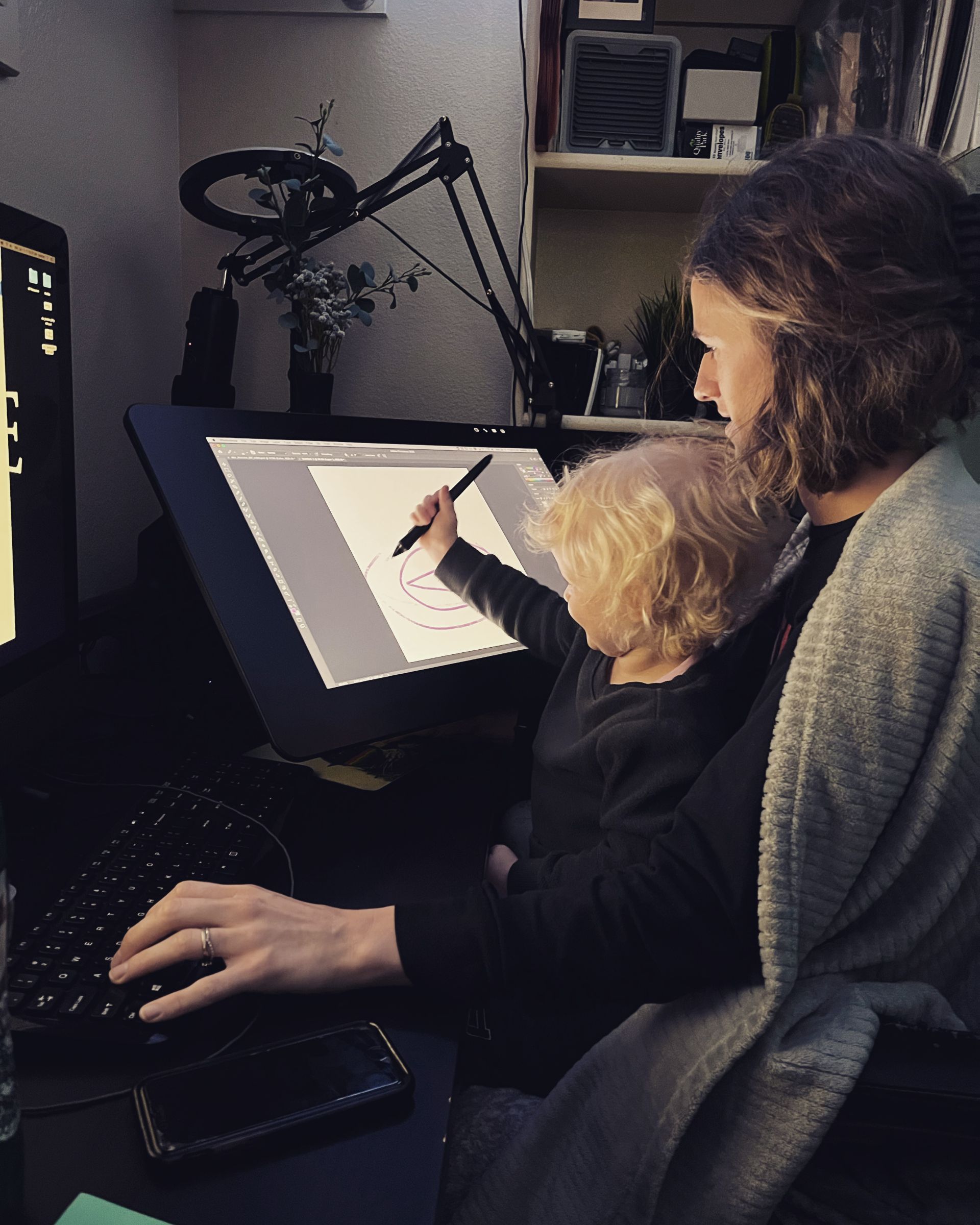 Where did you grow up? Did this influence your art?
I spent my first 6 years on our little family farm in Erie, Colorado, then moved to American Fork, Utah for the remainder of my childhood. I spent a lot of time around large fields of animals and had space to explore and stretch my imagination. I also come from a large, rambunctious family which I think has shaped my artistic sense of humor in many ways.
Did you come from an artistic family?
Definitely. My parents always encouraged creative thinking and involved me and my siblings in drawing, singing, acting and dancing classes.
What got you interested in the arts?
I don't really remember a time before I was interested in the arts, but I do remember watching The Lion King and wishing I had been born 20 years earlier so I could have worked on it!
Fun Fact(s) about yourself.
I'm occasionally decent at pickle-ball, and I make a surprisingly tasty loaf of sourdough bread.
What College/University/Other did you attend?
I studied Illustration with an emphasis in Concept Design at Brigham Young University.
Do you have any recommended resources, books, or courses to share?
A few of my favorite books are "Art & Fear" by David Bayles and Ted Orland, "Mastery" by George Leonard, and "Drawn to Life" by Walt Stanchfield. For figure drawing, a few handy resources I like to use are Eadward Muybridge's photography, bodiesinmotion.com, the "Draw This" Youtube channel, or Line-of-action.com. I also like to follow photographers such as The Sartorialist, Earthsworld.com, or Humans of New York for great references of people in real life.
What are you doing currently with your career?
Right now I work full-time as a character designer for feature animated films, but have also done some freelance work for tv series and video games.
Is there anything you wish you could have done to get to this point sooner?
Honestly I'm very grateful for the experiences I've had that led me to where I am. Maybe in some ways I wish that as a kid I had known more about drawing resources like Pinterest, or the Art Of books for animated films, but I think there's a lot of value in searching and struggling a bit through things on your own, and making observations yourself, rather than only copying work by someone who's already solved the design. That's not to say that there's no value in studying the work of others, there absolutely is, but I've found personally that early on when I first really began drawing a lot, I didn't have a standard to compare myself to, so I had some space to experiment and explore without feeling the pressure to draw a certain way.
What are your goals for the future?
I would love to illustrate a children's book!
Check out
Brooklyn's Portfolio
&
Instagram
New Courses Coming Soon in May 2023
\Learnworlds\Codeneurons\Pages\ZoneRenderers\CourseCards
September's Bundle of the Month
Gouache Series | Light with Jeremy Duncan
NOW $50
($50 savings)
New Mentorship available!
Advanced Tiffanie Mang Mentorship