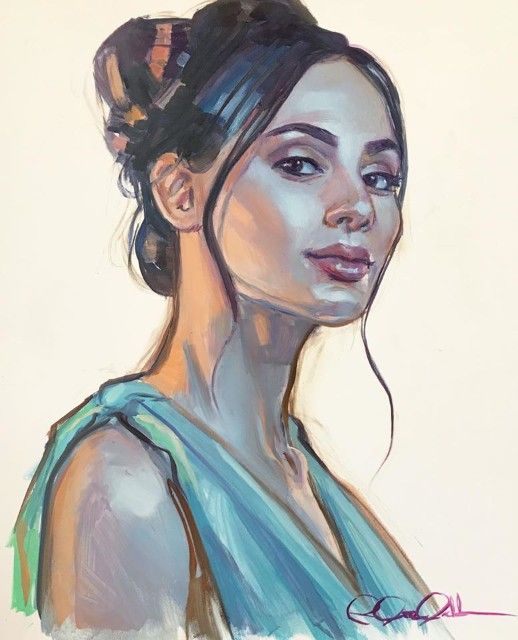 Colorful Contemporary Portraits
Prepare yourself for something completely different. Rose developed her own unique style of portraiture that employs bold, colorful lighting effects. Since the first step is choosing a lighting setup, you'll go behind the scenes of her studio for inspiration on improving your own! She then dives into her expanded color palette, her superpower for playing with unexpected colors that create harmony without sacrificing realism.
( 2.5+ hours)
Rose Datoc Dall

Instructor
Meet your instructor
Rose Datoc Dall
Rose Datoc Dall is a Filipina-American painter and is known for her contemporary figurative paintings and her religious works. Dall was born in Washington, D.C. and now lives in Utah.
Virginia Commonwealth University School of the Arts, 1990.
Purchase Award Winner of the International Art Competition for the Church of Jesus Christ of Latter Day Saints. (2009, 2015, 2019)
Don't let learning be a pain with my engaging and interactive online courses designed with personalization in mind.