Thank you to the hundreds of locals and travelers who filled the Provo Towne Centre Mall for our Sentient HQ Grand Opening!

The full range of hobbyists, amateurs, professionals and masters painting and learning alongside one another made it a unique and invigorating event. We were able to pack the day with model sessions, master demos, teacher Q&A's, plein air on the Rotunda, and give away thousands in prizes.
Grand Opening Morning
The weekend after Bryan Mark Taylor hosted his Bravura Still Life workshop, the HQ gallery was curated with paintings from a heap of our favorite artists. We set up live stream from our main stage so every member of the Sentient Family could participate.
" I just came from a big city on the west coast and went to the galleries, and I didn't see anything that could hold a candle to the art they have in here." - Jeff Hein
Our friends and event sponsors, Trekell Art Supplies and Strada Easel, set up booths behind the mainstage to connect with attendees and offer prizes.
Mainstage Demos & Panels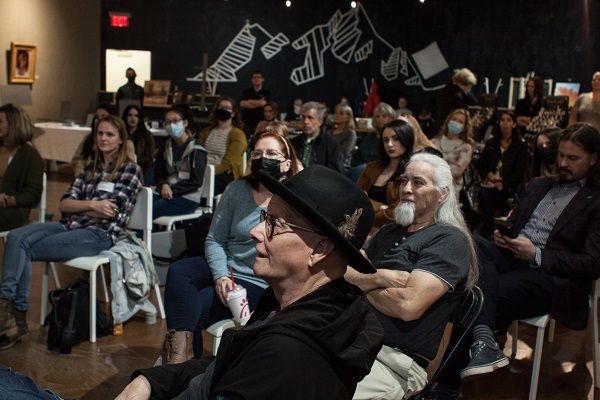 Jeff Hein
started off with a master portraiture demo of Sentient Co-founder and CEO
Keith Huang
. Hein talked through his process, describing how he visualizes his subject and translates it onto the canvas. Throughout the demo he fielded questions from the crowded room. He discussed his
practice strategies
and shared how the old masters inspired him to develop his life painting skills; as well as the story of how he crossed into the
professional art realm
. He provided great tips on the logistics of creating commissioned portraits from life, and large scale multi-figure paintings. All leading to him running his exclusive
atelier program
, and joining with Sentient Academy to provide
online mentorships
for his global students.

Our
ProArtist Panel
with Colter May reviewed Trijsten Leach's experience building his career and growing exposure as the first ever Artist in Residence at Sentient HQ, where he worked daily in the gallery space for a month.

"I actually hope to take classes here as well, because even as a professional... we're always ever learning as artists." - Jenedy Paige

Bryan Mark Taylor took the stage to share his tips on brushwork techniques and brush types. He shared his secrets on using specific brushwork to create depth and dynamic compositions, and described exactly he accomplishes his painterly style with his favorite brushes.
Event Activities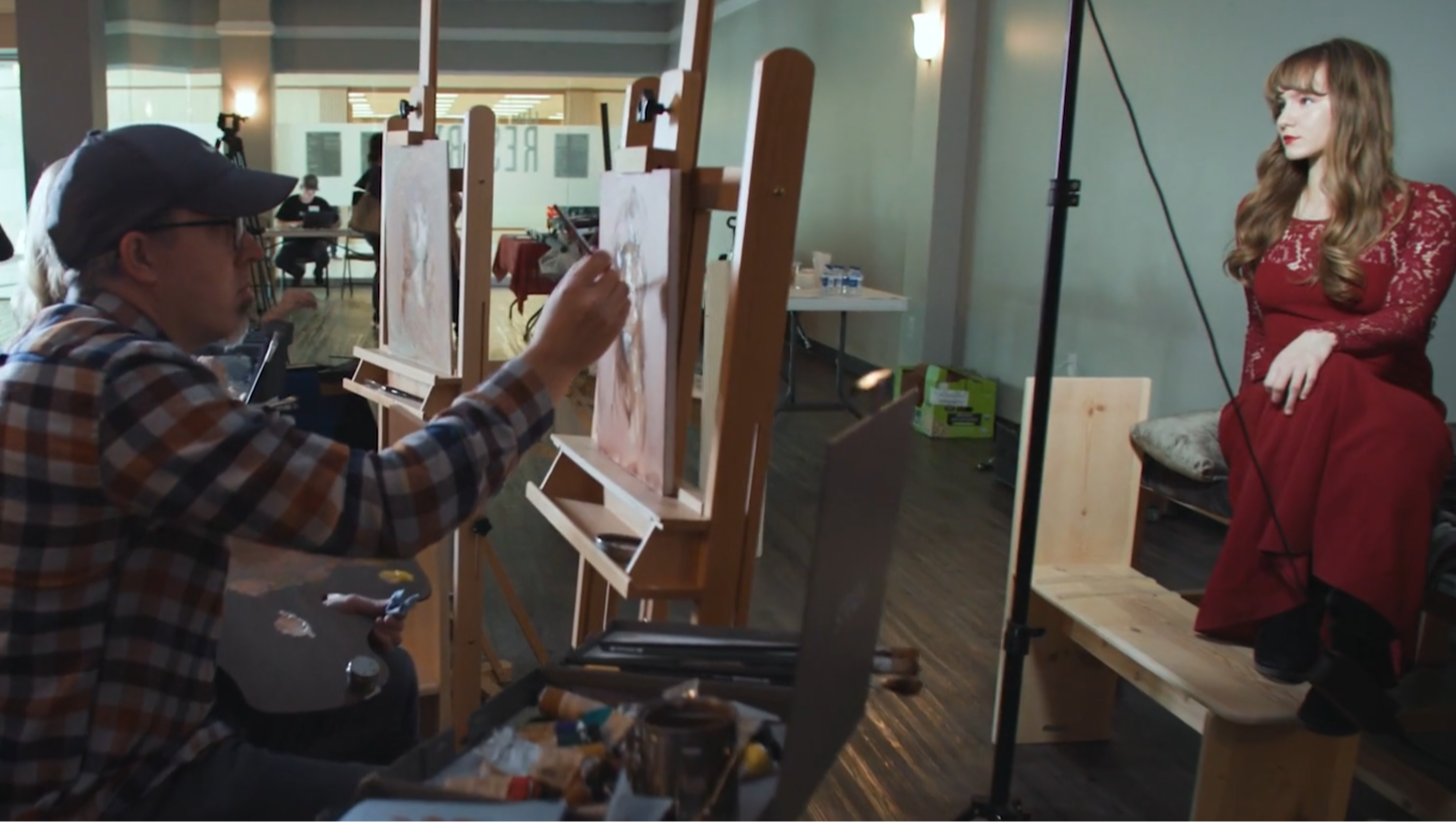 Attendees practiced at
live painting stations
with guidance from some of Sentient's professional artists in The Reserve. Two fully
costumed models
sat for portraits and figure.
Nicole Parish
shared her insect collection and guided attendees in painting from her unique subjects.


"...that sense of community and comradery is so important, and a resource like Sentient is amazing, to be able to have all these different artists and all these different techniques and approaches..." - Casey Childs
Two local art programs,
BYU Illustration
and
Inspired to Paint,
provided
portfolio reviews
and advice. Plein Air Painters of Utah

set up on the rotunda for landscape painting of the Wasatch Mountain Range with public viewing. They encouraged attendees to join in sketching and painting, and break from their comfort zone by allowing passersby to watch their process.
Kaitlund Zupanic
dazzled attendees with her fantasy style in the lower rotunda. She guided drawings and paintings of imaginary dragons and creatures from her permanent studio space.
Moving Forward
At the end of the day, Sentient is working to provide affordable quality education to those who want it most. After the busy activities, we were able to connect at the artist social and give away VIP passes to Sentient Masterclasses, workshops, online memberships, life model sessions, Proko Courses, and Trekell Brushes. We are so thankful for the relationships of artists, students, friends, and teachers that have grown into Sentient Academy.
\Learnworlds\Codeneurons\Pages\ZoneRenderers\CourseCards
Happy Birthday, S
entient!
Enjoy 30% off our Sentient Pro subscription, and all courses and bundles with code: HAPPYBDAY
Not valid on past purchases. Not valid on mentorship.
Expires 5/31/2023.