Yesterday, Brooklyn launched the first session of her Character Design mentorship program! Artists met Brooklyn, as well as their peers, received an orientation, and a review and critique of their first homework assignment. Brooklyn's keen eye and expert advice is already helping mentorship artists to push their work and improve their skills.

This class consists of animators, illustrators, and developing artists, and in yesterday's first class each shared their experiences and interests with the group. This mentorship program's team dynamic is crucial in preparing artists for working with other professionals in a studio setting. By communicating with one another outside of class on the Sentient Community, mentorship artists build comradery and a supportive network.


Brooklyn's Background
During class, Brooklyn shared an inside look at her life and development as an artist from childhood to her professional career. Her interest in art was initially founded in storytelling. In college, she studied animation and worked to develop expertise in anatomy and gesture drawing, which she continues practicing to this day.

Her first step as a professional was interning with Joe Moshier at Sony. Joe felt that Brooklyn's strength was in her technical capabilities, but that those abilities needed to be molded and honed with effective design. Brooklyn worked hard to develop her designs, and as a result has enjoyed a successful career which has led her to work professionally as a character designer with studios like Sony, Netflix, and Skydance.
Helping artists produce quality and diverse designs.
In last night's class, Brooklyn opened the floor with introductions, then launched into critiquing the first assignment submissions as a group. The current mentorship group is compiled of various artists from illustration and animation backgrounds. Brooklyn's goal is for the group to learn from and influence one another so that they can each create a stand-out portfolio that will get them where they want to be in their professional career.
Her critique style is honesty with compassion.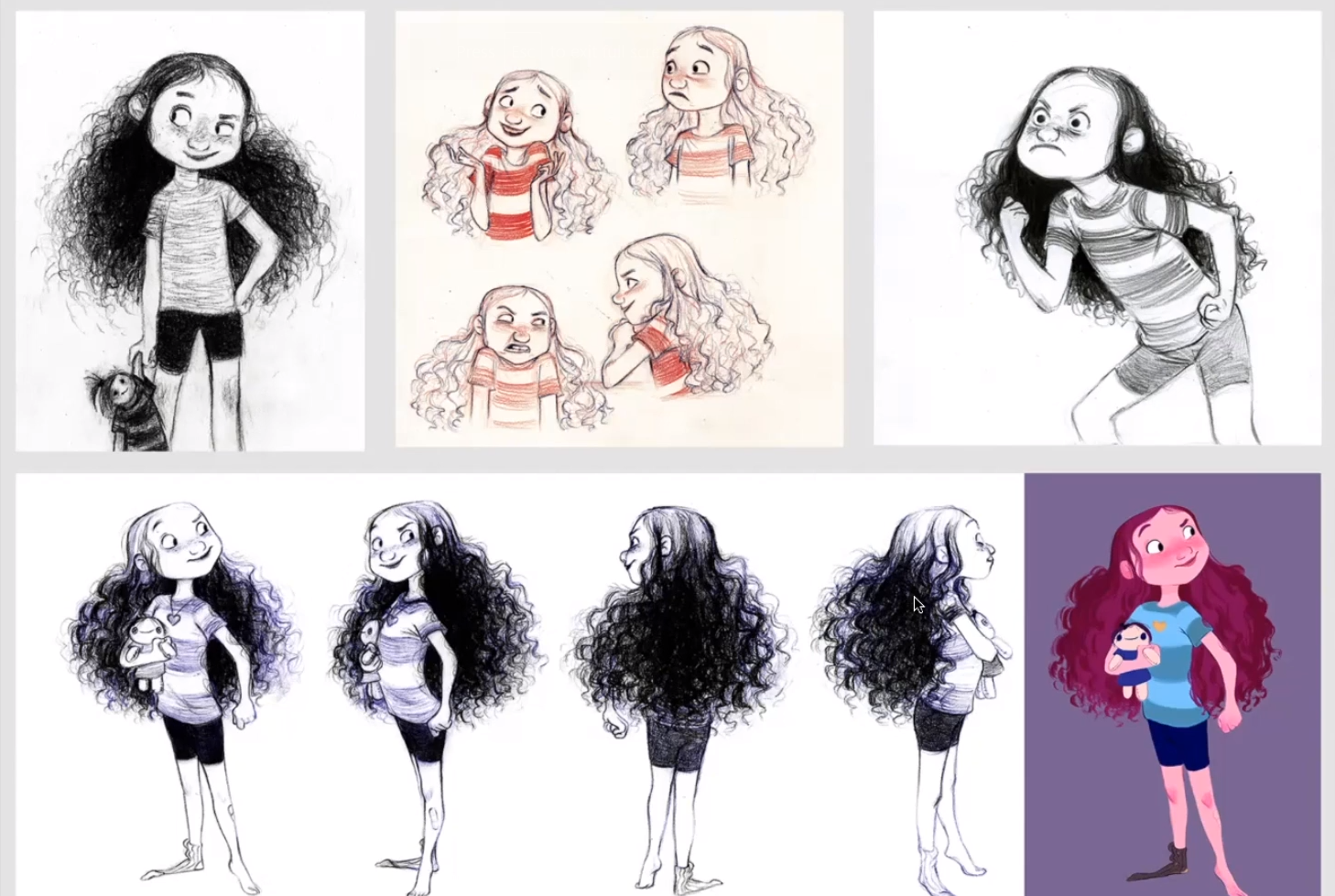 Brooklyn won't give a false sense of security or hope but will foster an honest, and safe environment where artists feel supported, and peers build one another up. The main goal is for mentees to develop the skills necessary to self-critique and enjoy continued growth long after their participation in the program ends. They will start with fundamental concepts of draftsmanship and visual language, such as shapes and readability. Then they can expect to extend into advanced concepts of style, storytelling, cliches, and connecting with an audience.
She gives a fundamental framework for designing.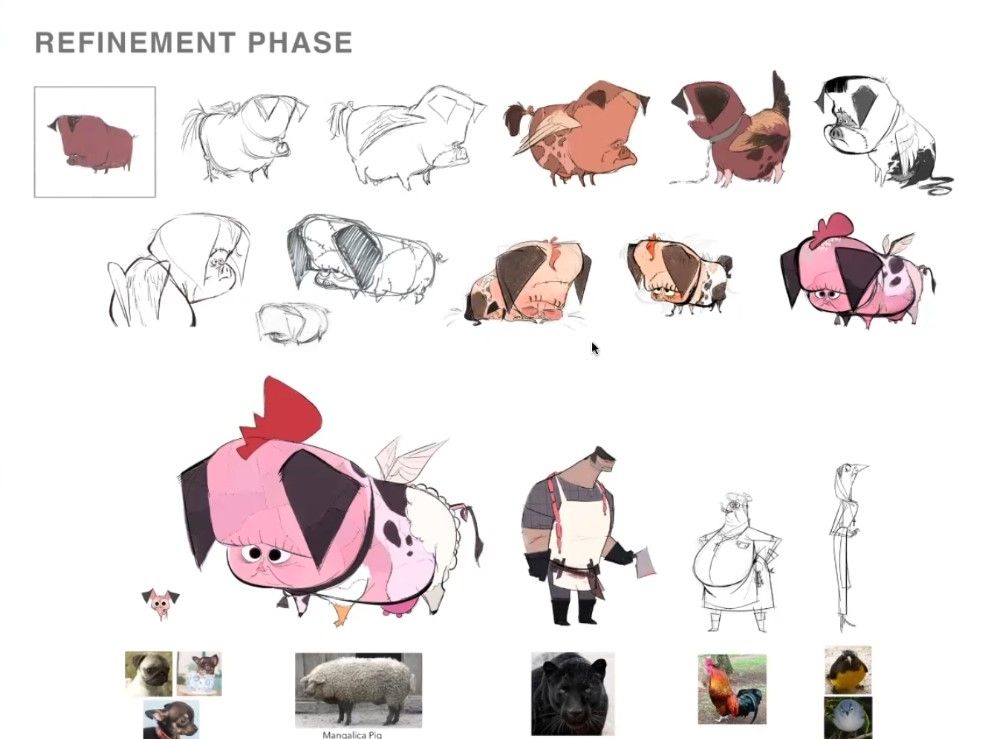 Brooklyn took her students through a deep dive into her design process which she will help them practice throughout the program. It starts with research, then exploration, and finally ends with decisions and refinement. In her research, she begins with film & TV references, anatomical studies, storytelling information (such as in history, culture, and music), and building a mock character bio. In the exploration phase, she uses thumbnails to experiment with methods, mediums, shapes, and motifs; and tries to push the character beyond the obvious. Lastly, she further explores thumbnails that convey the personality she is trying to show and refines it within her style of choice.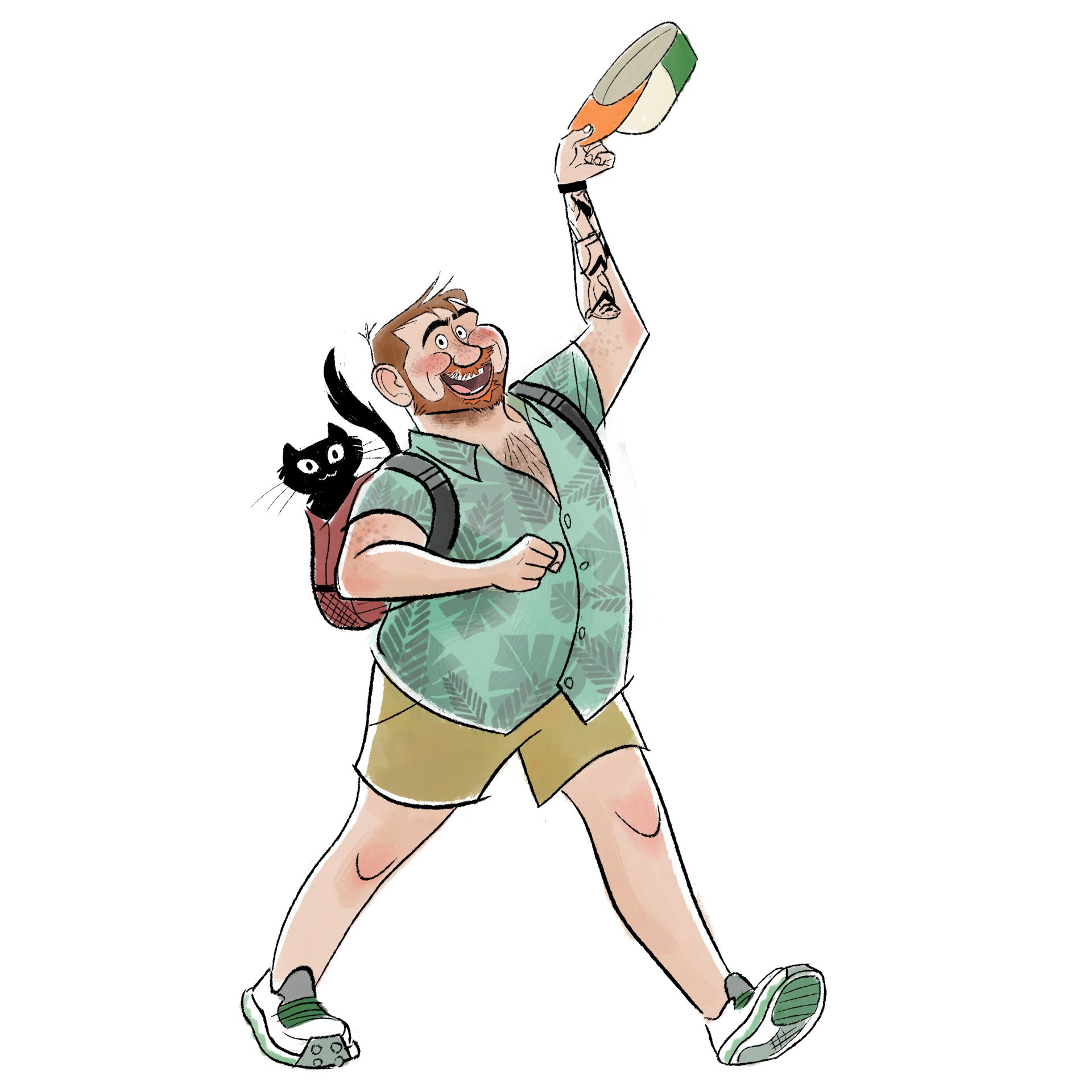 Individual Critiques
In their next assignment, Brooklyn will help artists develop believable and interesting characters, as well as refine designs with well-developed storytelling. She will also continue working with mentees to improve fundamental skills in anatomy and drawing so students can tackle any areas of design that they need to improve.

Right- Featured Art: Tony Grasa | Self Portrait Assignment

\Learnworlds\Codeneurons\Pages\ZoneRenderers\CourseCards
September's Bundle of the Month
Gouache Series | Light with Jeremy Duncan
NOW $50
($50 savings)
New Mentorship available!
Advanced Tiffanie Mang Mentorship