Character Design Mentorship Begins!
That's the main thing; you're trying to capture an attitude! A lot of attitude is discovered trough the way we move our bodies and the way we position them . . . little areas where you can push and pull the pose . . . it tends to give it a lot more life.

There's sort of this tension between anatomy and storytelling. The goal is to try to merge them as much as possible. Try to execute with solid anatomy, while also conveying a clear story.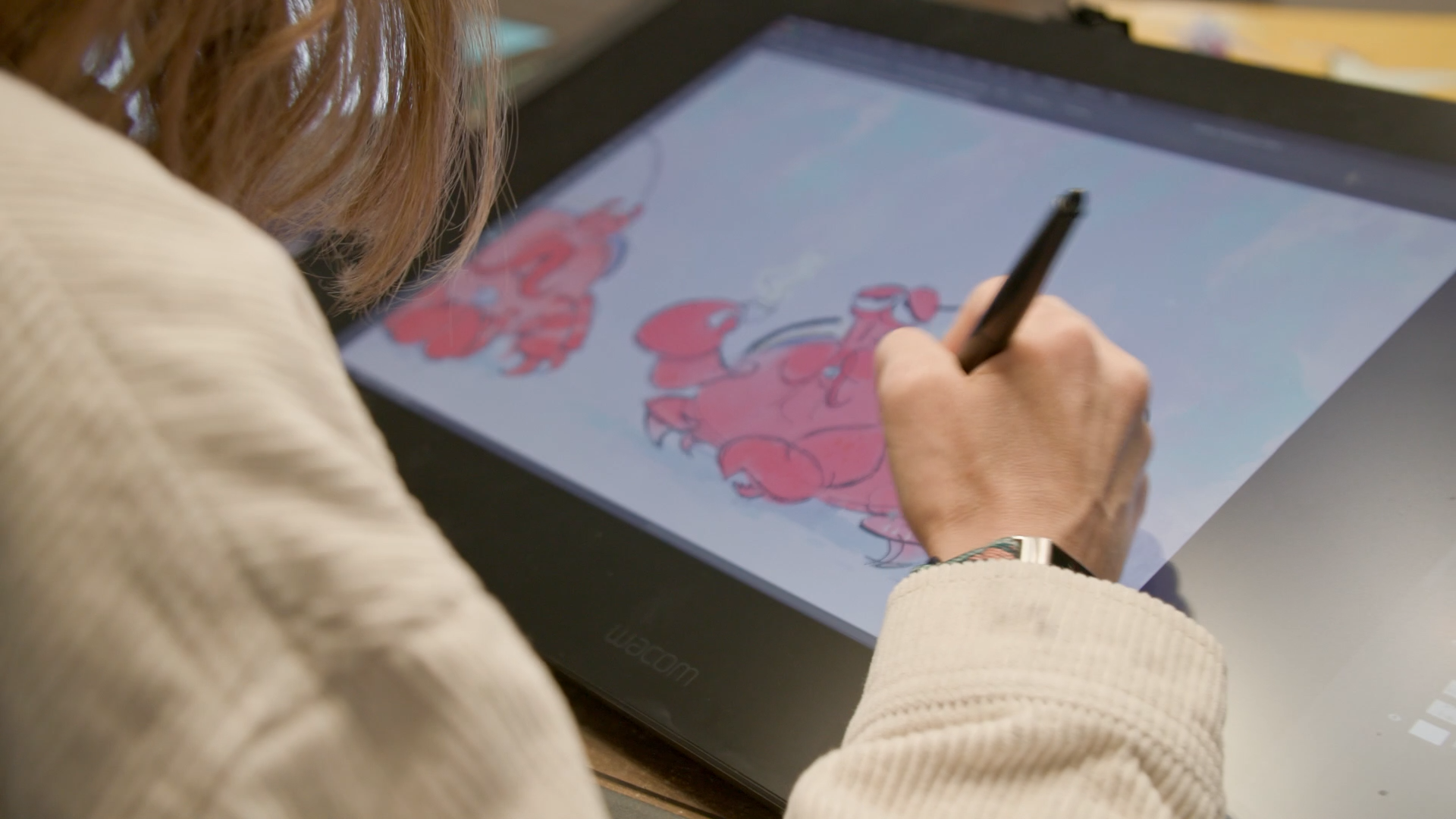 Brooklyn Walker is an art instructor and character designer and her character Design Mentorship will begin August 1st. She will be holding Tuesday classes, at 5:30-7:30 Pm PST. Students are now applying and enrolling in her competitive program.
Students can anticipate live, weekly classes held in a group setting over Zoom. Brooklyn will divide her students time between concept lectures, demonstrations, industry and job related discussions, and in depth critiques of student assignments done in a group setting. Students not only learn from Brooklyn, but also from one another as they develop trust and comradery in Brooklyn's exclusive social group in the Sentient Community. On the Sentient Community platform, Students can share work and receive encouragement from one another, as well as receive support and clarification from Brooklyn and the Sentient team between classes. Also between classes, students can enjoy re-watching recorded lessons and critiques.
Brooklyn's program is perfect for goal-centric artists who are serious about finding employment in the entertainment industry. Her mentorship not only teaches the artistic skills necessary for finding work, btu also the industry secrets that freelance artists may not always be aware of. It is also a great program for illustrators who are interested in illustrating children's books, or learning materials for children.
Brooklyn graduated with a BFA illustration from Brigham Young University in 2018. After college she interned at Hasbro and subsequently worked at Sony, Nickelodeon, and Netflix on films and TV such as "Vivo" and "Santiago of the Seas". She is currently working with Skydance Animation on various unannounced feature films, and Bungie Games on an unannounced Video Game project.
If you want to learn more about Brooklyn's character design mentorship, or more about Brooklyn in general visit her mentorship page
HERE
and be sure to attend her upcoming FREE character design demonstration
HERE
.
\Learnworlds\Codeneurons\Pages\ZoneRenderers\CourseCards
September's Bundle of the Month
Gouache Series | Light with Jeremy Duncan
NOW $50
($50 savings)
New Mentorship available!
Advanced Tiffanie Mang Mentorship